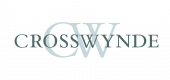 Lincoln News
Lincoln Property Connect Makes Moving Easier
Sep 11, 2012
DALLAS, Sept. 11, 2012 --
Lincoln Property Company
is excited to announce their continued partnership with WhiteFence; allowing future and current LPC residents to find the best pricing for services such as utility, television, phone, and more, in one convenient online location.
Lincoln Property Connect is a complimentary service to make the transition to a new LPC-managed apartment home even easier. Powered by the high-speed Internet service, WhiteFence, Lincoln Property Connect helps users find bundled service packages near their soon-to-be apartment community by just typing in their new street address. Not only can a future resident sign up for their phone, cable, and Internet services with a customized cost-saving package, they can also connect to local moving companies, change of address forms, and useful moving checklists in a single online session. These service providers have agreed to give users a Best Price Guarantee for the products and services that are ordered on the Lincoln Property Connect site making "shopping around" a thing of the past.
Also built for the current LPC resident, Lincoln Property Connect displays local and national service providers (applicable to their specific apartment community) if a resident is looking to make a change from their current provider(s). The Lincoln Property Connect search tool helps find everything an apartment resident may need, including furniture rental, washer and dryer appliance rental, renter's insurance, maid services, tech support, and home alarm system providers.
Lincoln Property Connect makes moving a simple, relaxing process, saving time and money to make the LPC living experience just that much better.
LPC is focused on helping clients find affordable apartments that fit their needs and acquire to their tastes. Providing a service such as Lincoln Property Connect makes the search that much more personal, unique, and easy. Not only does Lincoln Property Connect display bundled pricing for national companies such as AT&T and Time Warner, the online search tool provides links to preferred LPC providers for services such as furniture and washer/dryer appliance rental. These partnerships allow for LPC residents to benefit from special programs and pricing not found at other apartment management firms.
Whether someone is looking for a new couch for their living room or looking for a new cable provider for a new apartment, Lincoln Property Connect is the one-stop shop aimed at making a resident's life easy. Links to Lincoln Property Connect can be found on LPC's apartment website, LincolnApts.com, and most individual LPC community websites.
For more information on Lincoln Property Company, please visit Lincoln's Management Services or visit LincolnApts.com for apartment listings in your area.
You can also follow Lincoln Property Company on Twitter, Facebook, or LinkedIn.
Media Contact:
Jennifer Staciokas, Vice President - Marketing & Training
214-740-3300 | corporate@lpsi.com
SOURCE Lincoln Property Company