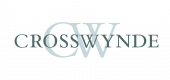 Lincoln News
Lincoln Property Company Names Krista Washbourne as VP of Learning and Talent Development
Mar 31, 2015
February 10, 2015
Lincoln Property Company Names Krista Washbourne as VP of Learning and Talent Development
DALLAS, TX--- Lincoln Property Company, the second largest apartment management firm in the country, recently announced the appointment of Krista Washbourne as VP of Learning and Talent Development.
In her role, Washbourne will be responsible for systematically architecting and investing in Lincoln employees' learning and development while creating a learning strategy to help ensure the building of employee skills to execute the company's business objectives. Krista will provide organizational clarity around company mission, values and behaviors, as well as evaluate and enhance the organization-wide learning platform. "Krista has impressive experience in training and operations," says Executive Vice President Scott Wilder. "She understands that a vibrant learning culture creates engaged associates who choose to grow their careers with Lincoln. She will be an excellent addition to our team."
Ms. Washbourne has 19 years of experience in the multifamily industry. During the past five years, she's worked with Gables Residential, where she and her team were internationally recognized for their training initiatives and the introduction of a high-potential leadership program. Prior to her time there, she was Director of People Development Services for JPI/Greystar and Director of Marketing and Training for the Internet start-up ApartmentHomeLiving.com.
However, Lincoln Property Company holds a special place in her heart since she worked for the firm in the early 2000s. "I had the pleasure of working at Lincoln in both the Midwest regional office and in Austin/San Antonio," she said. "I loved everything about my time at Lincoln, especially the associates. I learned from them and grew with them."
Washbourne believes that each associate brings personal strengths to Lincoln, in addition to the skillset they bring to their job.
"Each individual's unique strengths and talents create the chemistry of the individual," she said. "And whether you've been here for two days or 15 years, our job in learning and talent development is to take your chemistry and aid you in acquiring new skills through fun and challenging classes. We'll also begin to build or strengthen your leadership capabilities.
"Once you apply what you've learned, we create dynamic teams that strengthen our company in every capacity." Lincoln is a special place, she added, "I couldn't be more excited to be back."
Ms. Washbourne is a member of the Association for Talent Development. She holds a Bachelor's in Clinical Psychology and Public Relations from Kansas State University.